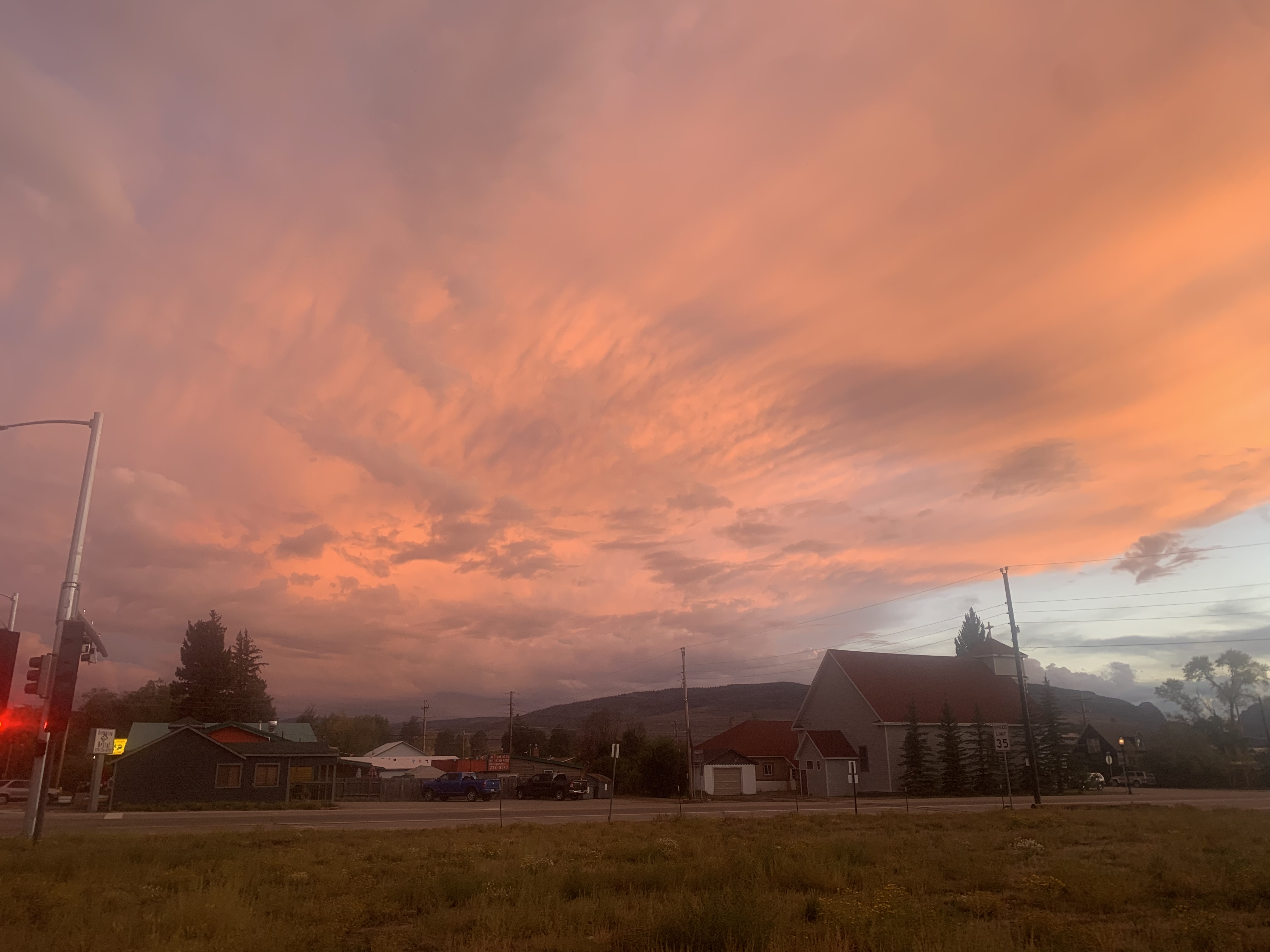 A smart person once told me, "it's not an adventure until something goes wrong."
Think about it. What if Indiana Jones never set off any booby traps? Or, if Fred's first plan in Scooby Doo always caught the bad guy? Or, if Gerry Bertier didn't get hit by a car before the state finals? (actually that would be a much better movie)
The point is, sometimes good adventures start with something going wrong. Here's one of those adventures.
Day 32 - Road Trip
Brimming with confidence, I was looking forward to putting Wyoming behind me and setting my sights on Colorado in just 3 short days.
And that's when I felt the backwheel shake, followed by the scratching sound of the tire rubbing against the brake. Not good.
Now fully bent out of place, the broken spoke (side note: great bar name) that I spotted the other day had once again popped out of place. This time, however, it wasn't going back in and the back tire was wobbling twice as bad as it was before.
Trying to keep my cool, I slowly dissembled the bike. I had never replaced a spoke before, but I had extras on me so, use it or lose it, right? I took the back wheel off — easy-peasey. Next, the gear cassette — not so easy-peasey.
YouTube confirmed my suspicion that I was missing a special wrench needed to remove the cassette. Once again, I was back to square one.
Now you might be thinking, "you have like 30 other spokes on the tire, what's the big deal?" To quote the experts, "when one goes, 2-3 are sure to follow." And, if 2-3 break, you could damage the wheel or the bike permanently. With 125 miles to the next town, I wasn't ready to take that risk and had to consider alternatives.
Calling the Pedaling for Pups support team (AKA: Mom and Dad) we came up with a new plan: Road Trip.
I rented a 22-foot U-Haul and drove Apollo to the next bike shop I could find… which just so happened to be in Steamboat Springs, Colorado. 3 days of riding turned into 3 hours of driving as we were able to get Apollo patched up in a matter of 20 minutes after reaching the bike shop in Steamboat. It was a quick fix and Apollo was back and ready for action.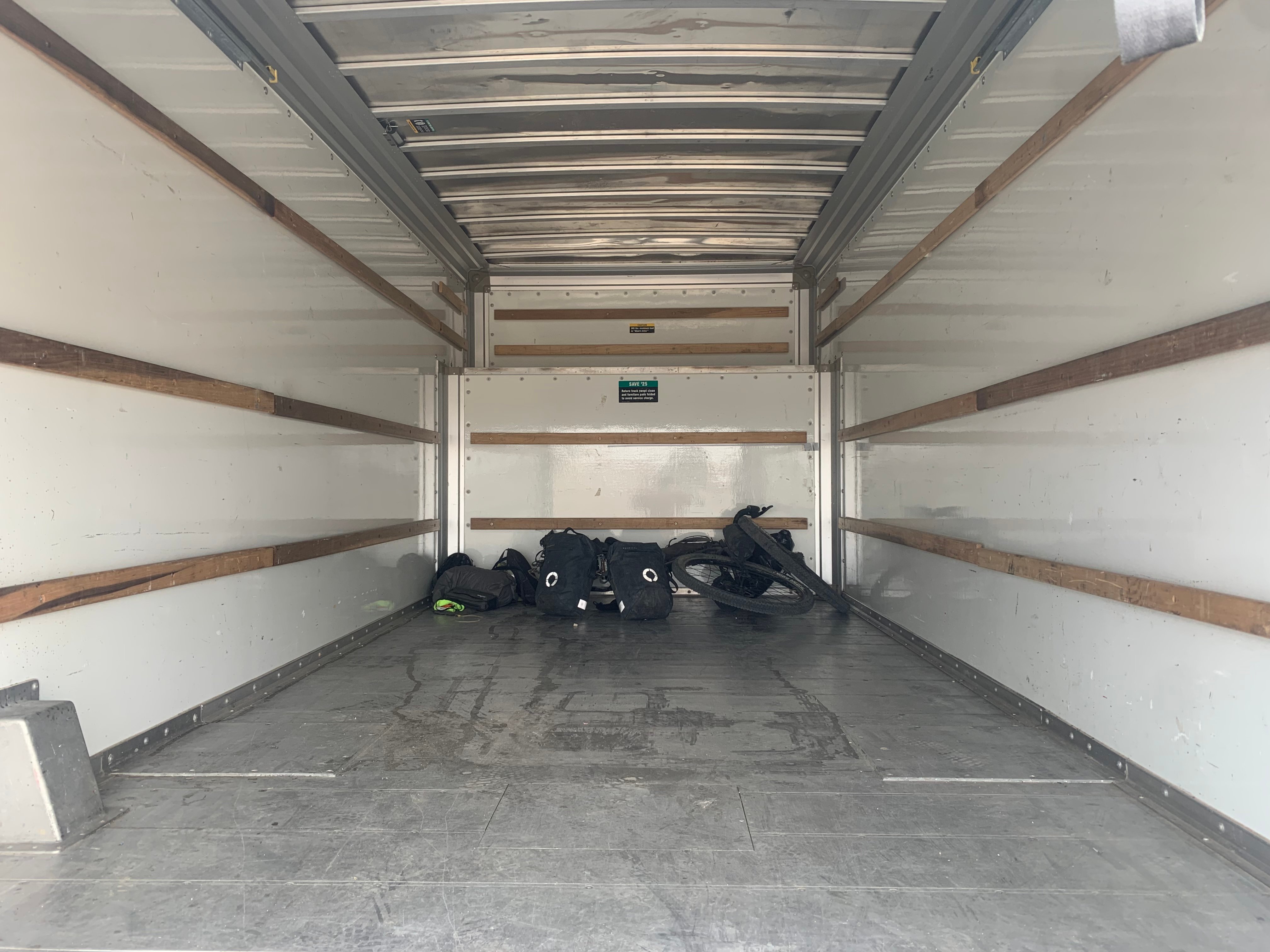 But, something didn't sit right with me. I promised myself 2700 miles of riding and wasn't ready to let go of that last 125. So, I did some talking to my new friends at the bike shop and they set me up with Bill, the only guy who would take me 45 miles north of town so I could make up some of the miles I lost.
Not an ideal start to the second half of the trip, but we can now officially call this an adventure — something went wrong.
Day 33 - Backtracking
Since Bill couldn't pick me up until the afternoon, I spent the morning exploring Steamboat Springs. I rode alongside the Yampa River which took me right past Howelsen Hill, an alpine ski area that's been open since 1915. What's wild is that this ski area is smack dab in the middle of town. Just cross one of the many bridges over the Yampa and you're practically on the ski lift.
When Bill arrived, he took me out to Columbine so I could backtrack some of the trail before returning to Steamboat. He told me about the different mountains and parks, and sold me on a Steamboat Springs winter vacation.
After he dropped me off, I knew I had made the right decision to go back. This wasn't the miles of nothing that I had grown accustomed to in the Great Basin. This was a colorful, blooming forest with views of lakes and mountain tops following the trail as I headed back to Steamboat. It was exactly what I had imagined Colorado to look like after days of riding through a desert.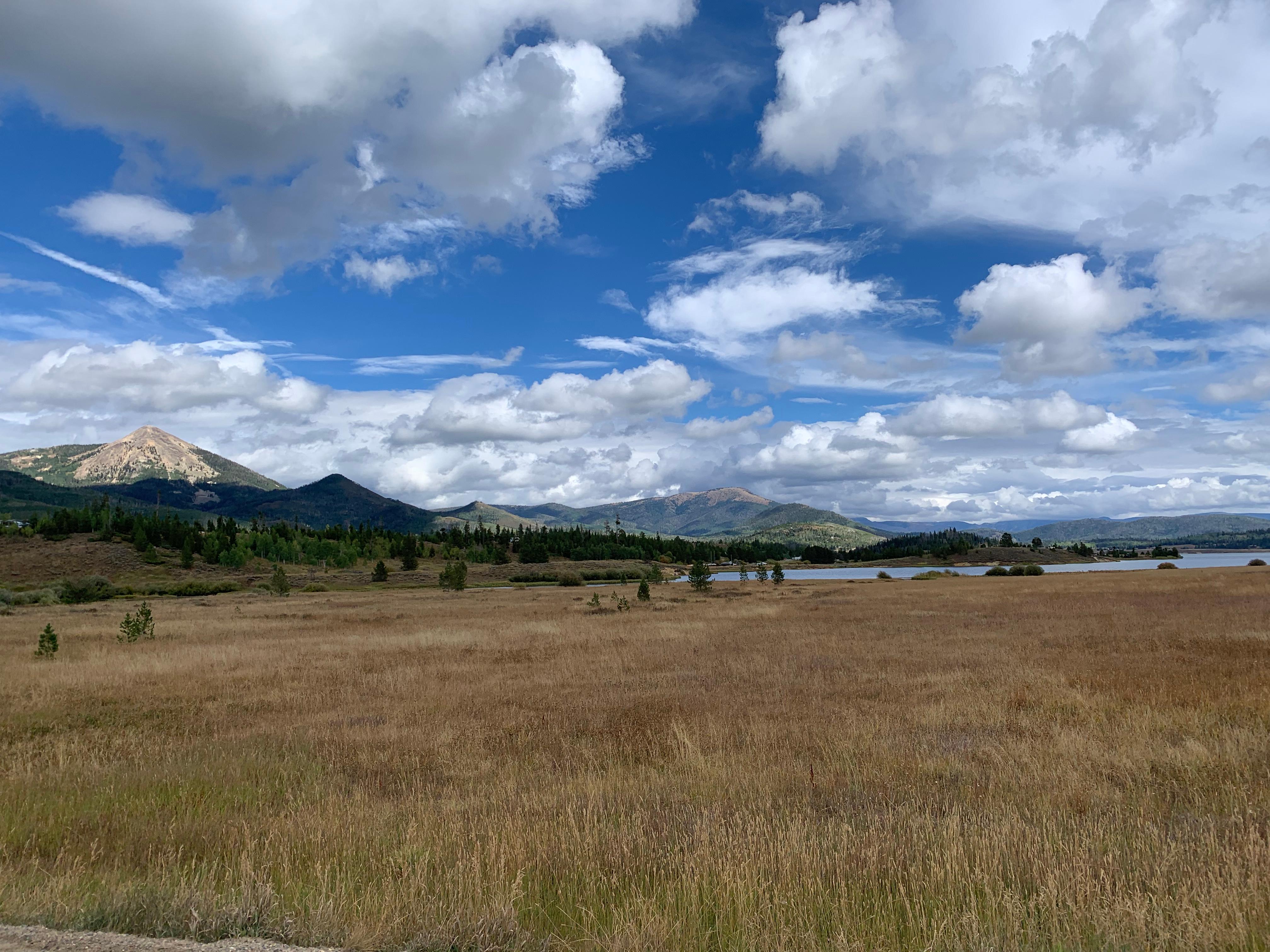 With that all said, that 80 miles of lost trail still doesn't sit well with me. I signed up for 2700 miles and by one way or another, I am going to do all 2700. So, let it be known that I owe you 85 miles on what I am calling "the New Hampshire Alternate." An 85-mile tour through New Hampshire that will mark my unofficial ending to this journey.
Day 34 - Clint 1, Rain 0
Today, I finally left Steamboat Springs behind and headed back to my comfort zone: the woods.
But, this time we had a new challenge to deal with that I am surprised has taken this long to come up — the rain.
I've been lucky thus far as the most precipitation that I've had to deal with was a sprinkler system spraying my tent. Today, however, I finally rode through a rain storm which tested the waterproof setup that I have had on my bike since day 1.
To simplify things, I know my tent will be dry because it's in a special dry bag attached to the front of my bike. My sleeping bag, however, doesn't have a fancy compartment like this, and is strapped to the side of my bike while also wrapped in my waterproof tent footprint (a fancy way of saying a mat for my tent's floor). The theory being that the tent footprint would deflect the rain and keep the sleeping bag dry.
This being just a theory and never actually tested made the ride a little uneasy. Part of me was expecting to sleep on the ground tonight after opening up a soaking wet sleeping bag.
But, to my good fortune, my theory was confirmed and my gear stayed completely dry. The rain stopped — momentarily — and I was able to set up my campsite without getting too wet. That night, I slept comfortably listening to the pitter patter of the rain bouncing off my tent.
Day 35 - Clint 1, Rain 1
Remember that pitter patter that was so peaceful at night? Well, it was nice when it was hitting my tent. Now, exposed to the elements, that pitter of rain was pattering me in the face all day and my gear wasn't nearly as dry as it was the previous night.
Still, it was fun riding through the rolling countryside as I got wetter and muddier throughout the day. I felt like a peewee football player again as I wiped dirt away from eyes with my equally (if not dirtier) hands.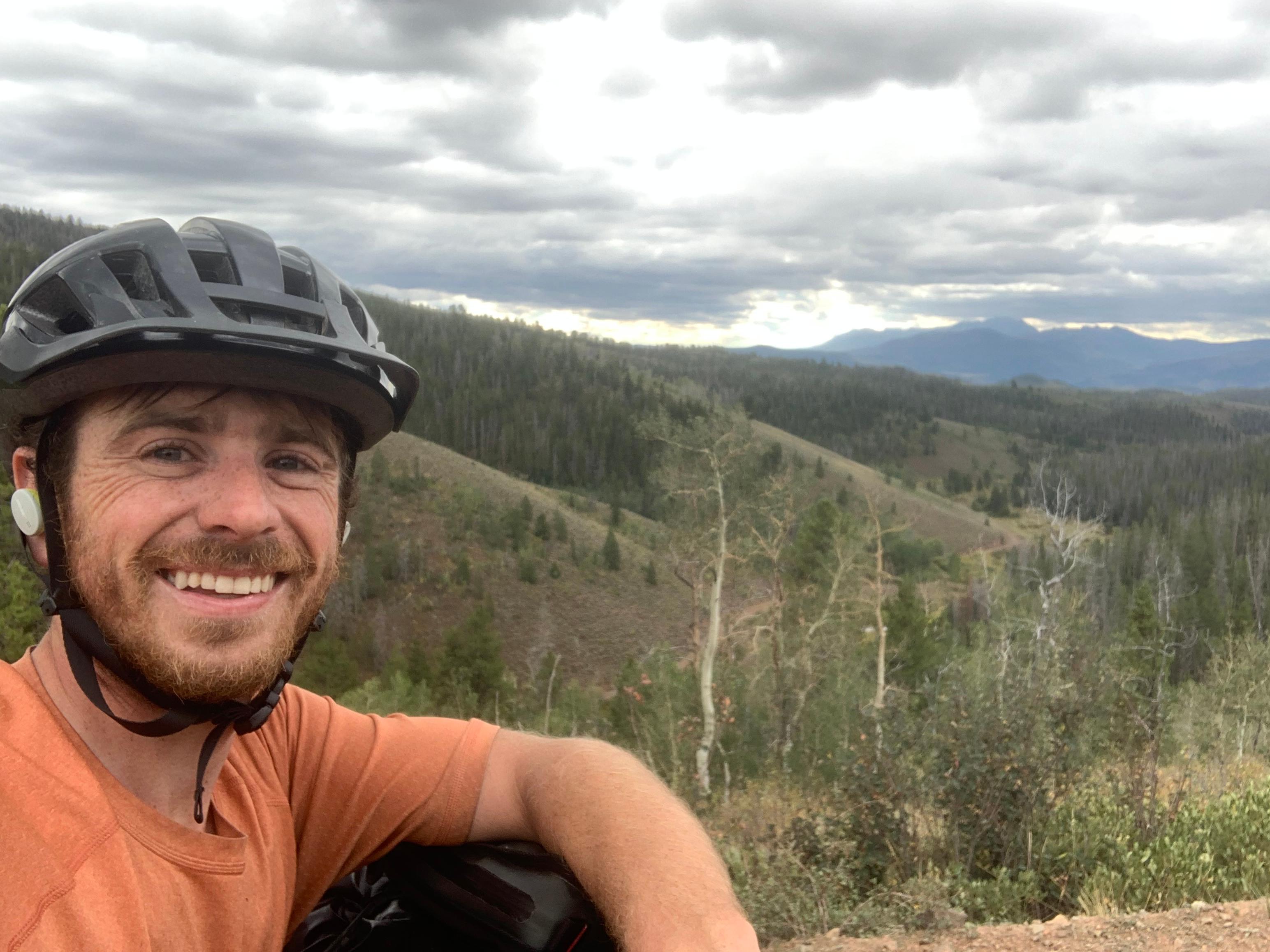 Today's ride ended in the town of Kremmling (insert Cold War joke here) and after seeing more rain in the forecast, I decided to put a roof over my head and get a motel. Tomorrow the roads would be firmer and we'll have a smoother ride to Frisco — no, not the Frisco with the bridge. I have some gripes with these town names that we can get into one day.